Curtis Collection Reference Materials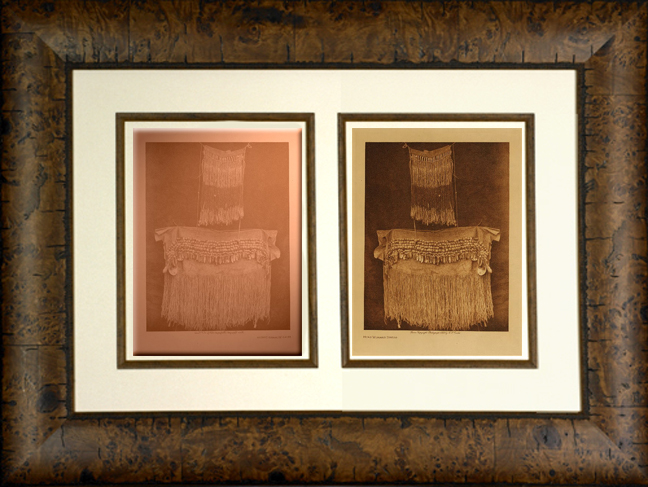 Sample Plate and Print in a Traditional Frame
The Curtis Collection represents the world's largest, most extensive collections of Copper Photogravure Plates ever produced or assembled. These Copper Photogravure Plates represent the life work of Edward Sheriff Curtis and his massive documentation of Native Americans, The North America Indian. The plates are both historic documentation of Native Americans and priceless artifacts. Curtis' life work, The North American Indian, a massive nearly 40-year project, financed by JP Morgan and sponsored by President Theodore Roosevelt, consisted of Curtis trekking through the entire American West with wagons and cameras to document, "The Vanishing Race" of Native American Tribes.
You may also want to see some of The Curtis Collection MOVIES to help you understand the historic nature of this collection. You will also find reference materials and articles directly from "The North American Indian" by using the search tools provided on the left.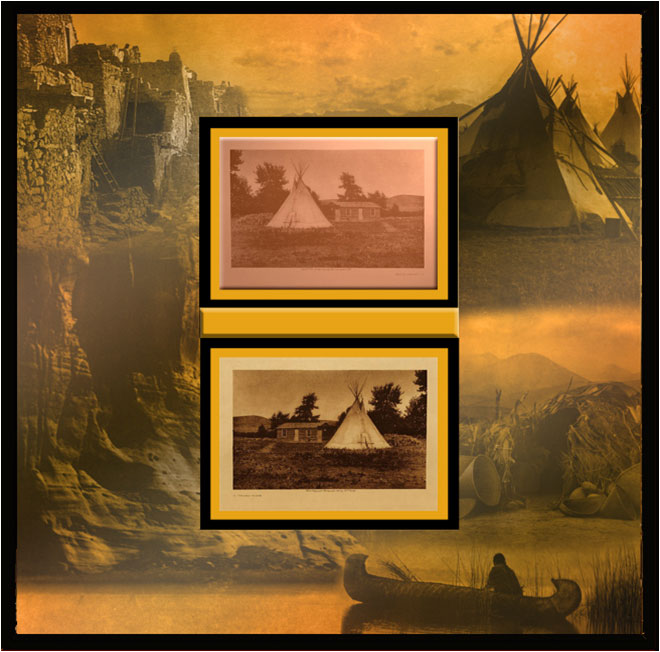 Sample Plate and Print in a Modern Frame

Search our complete image library by Tribe, Subject (or a combination of both). Search for reference materials by selecting either Biography or Article. One of the more interesting sections, pictorially describes the photogravure PRINTING PROCESS.

The images and articles contained within this site are no longer subject to copyright and can be used free of license.

The Curtis Collection has entered into an agreement with The Bruce Kapson Gallery to provide the vintage works of Edward S. Curtis, photogravures, goldtones, and other Curtis produced vintage items. Whenever you see this image

you can click on it to visit The Bruce Kapson Gallery.